Aluminum Gangway Special Offer 2021
30" x 30' Aluminum Gangway - $4,400
30" x 25' Aluminum Gangway - $3,800
30" x 20' Aluminum Gangway - $3,200
30" x 15' Aluminum Gangway - $2,600
Available in these 4 sizes, only.
Features:
Residential Style
34" high handrail
Walking surface is 30" clear inside and length is 15', 20', 25', or 30'
Extended rails on both sides
Includes piano hinge AND rollers, no charge
Fluid design and affordable pricing
Extended five year warrenty
Shipping FOB Ellsworth Maine. We accept credit cards.
Deposit required.
To purchase please use our inquiry form and type "WAVE" in the Promo field.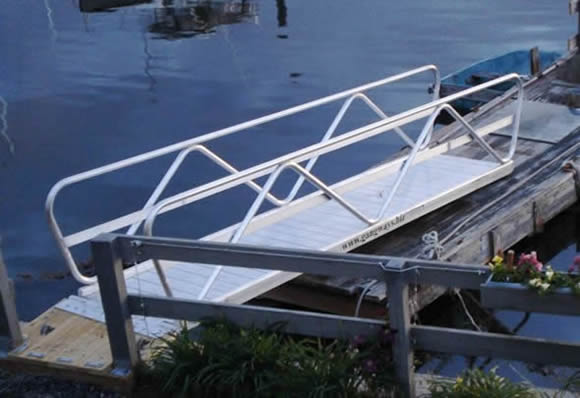 Rick,
The new Gangway is perfect. The construction is very high quality. The installation was easy thanks to your excellent connecting system. The non skid ramp and low step design is great for safety. Delivery and price were exactly as quoted. (about half of some other companies). This is an outstanding value - a great deal! Thanks,
RBB
---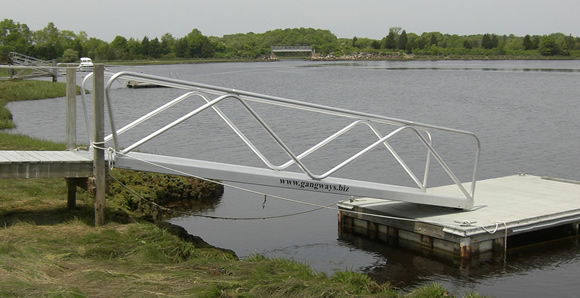 Lee of Mattpoisett, MA says "The ramp was installed about 2 weeks ago ... we are very satisfied with it."
May 30, 2010
---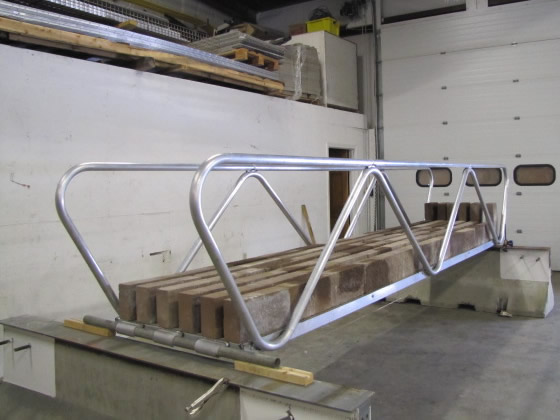 Fifteen foot Wave - We loaded 2600 lb. of cinder blocks, evenly spaced, which is equivalent to roughly 50 psf.
---

Twenty foot Wave with 3330 lbs of cinder blocks, or 55 psf.
February 2011
---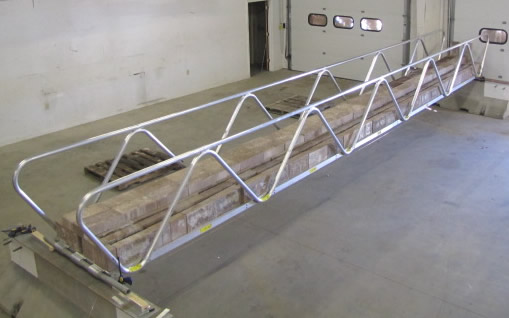 Thirty foot Wave with 7200 lbs of cinder blocks at 80 psf. Call to order yours today!
October 2010